FREE Webinar: Establishing and Maintaining the Parent-Home Connection to Best Support Our Students Living with LDs
May 3, 2017 @ 7:00 pm

-

8:00 pm
FREE Webinar: Establishing and Maintaining the Parent-Home Connection to Best Support Our Students Living with LDs
Presenter: Anne Brown, Resources Services, Sagonaska Demonstration School
Description
This webinar will provide parents with an understanding of the importance of establishing and maintaining a positive relationship with their child's school team to best support his or her learning. Practical strategies for contacting schools, sharing concerns, maintaining open communication and resolving conflicts will be shared.
More specifically, the webinar will address:
• Benefits of parental involvement in education
• Working together with the school to support your child from diagnosis to IEP implementation and review
• What you can do to maintain a positive relationship with the school/teacher
• What you can expect from the school throughout this process
• The importance of shared solutions if conflict arises
• Resources for you to receive support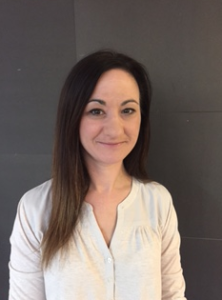 Biography: Anne has been a teacher since 2001 with a Junior/Intermediate background. She has her Reading, Special Education and Health and Physical Education specialists and has had experience as a classroom teacher, Literacy Partner and In-School Resource Teacher, as well as an instructional facilitator for York University's Reading Special AQ Course. Anne is currently in her fifth year at Sagonaska Demonstration School in the role of Resource Consultant, seconded from HPEDSB. She completed her undergraduate at Western University, majoring in English and Film and completed her education degree at Brock University. As a special education teacher working with students with severe learning disabilities, Anne believes in the need for targeted intervention based on a student's individual profile and helping students to understand themselves as learners so that they can better advocate for themselves and demonstrate their knowledge using their areas of strength.